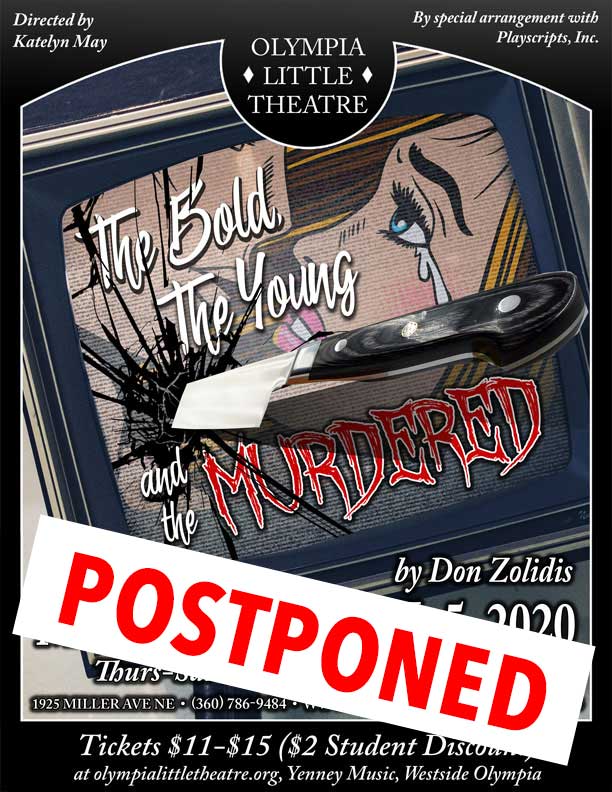 Our top priority at Olympia Little Theatre is the health, safety, and
comfort of our patrons. As you know, the unusual circumstances created
by the spread of the COVID-19 Virus presents a challenge to our
theatergoers. Therefore, by a unanimous decision of the Board of
Trustees, we have postponed this year's production of "The Bold,
Young, and the Murdered."

Because the artists involved in this production have already devoted
considerable time, and our patrons have expressed interest, we will
make every effort to include this play in next year's season. If you
have questions about previously purchased tickets, please contact the
theatre at oltadmin@olympialittletheatre.org

We thank you for your patience and understanding at this time.